The Homeless are Revolting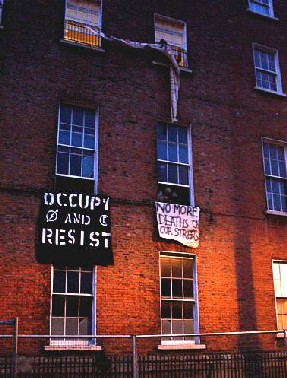 Homeless activists took to the streets last night in the freezing cold to take direct action in a city that seems happy to let them freeze to death.
The evening began with an occupation of a long derelict building in Parnell Square with banners dropped from windows reading "No more deaths on our streets" and "Occupy and Resist".
Following the arrival of the pigs the building was evacuated allowing the police to enter to check the building out, they were promptly locked in and had to wait 10minutes for a bolt cutters to arrive.
The crowd of homeless people and anarchists then took to the streets during rush hour traffic blocking Dublins main thoroughfare O Connell St. Not wanting to be penned in by the pigs the crowd pulled a quick left down a lane and built barricades leaving the pigs behind.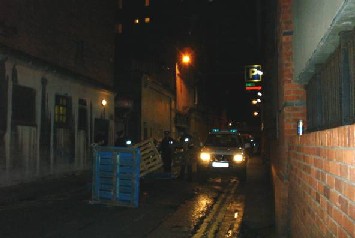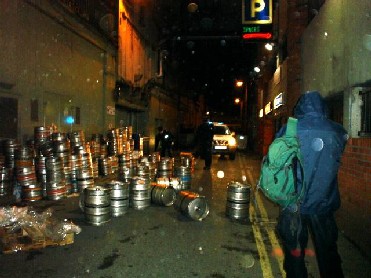 A brief occupation of the shitty Irish fast food chaing "Supermacs" followed in protest at their policy of not allowing homeless people to eat food on the premises.